Movies Made In Montana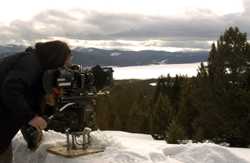 Who wouldn't be inspired by the magnificence of Montana's vast river canyons, towering mountains and gentle rolling hills? The beauty can put a twinkle in the most unyielding eye. Nature and time have blessed Montana with film locations too numerous to count and too unique to categorize.
See a a full list of all the
Movies Made in Montana
.