Thousand Pieces of Gold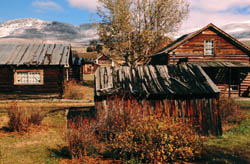 Based on a true story, Thousand Pieces of Gold is about Lalu, a beautiful Chinese woman sold into slavery by her destitute father ultimately to be transformed from a piece of property to a person who makes her own decisions. In the Chinese culture, the expression "Thousand Pieces of Gold" is a father's term of endearment for a daughter. The story takes place in the days of the American Gold Rush, and follows Lalu's journey from China to San Francisco to the Rocky Mountains of Idaho.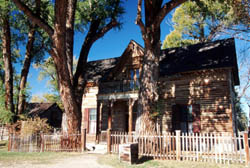 The movie was filmed entirely in Montana, with the majority of scenes filmed in Nevada City, a museum-like frontier town one mile from Virginia City. Before deciding on Nevada City as the location for the film, the production company contacted 35 film commissions looking for a gold rush town. They needed a town with actual authentic structures, but found that too many of the towns they looked at from California to Canada had been "prettied up," restored into cute little shops.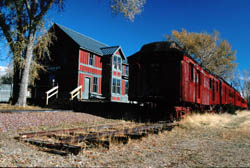 Alder Gulch was the scene of Montana's greatest placer gold rush, touched off by the discoveries of Bill Fairweather and Henry Edgar in the spring of 1863, and the nearby settlement of Nevada city was thus a major center of commerce. At its peak, Nevada City boasted dozens of stores and cabins that extended back about six blocks. Nevada City consists of has 14 historic buildings original to the site plus a collection of more than 100 other historic buildings saved from locations all over Montana and assembled as a mining town complete with Main Street, livery stables, and a Chinatown. According to one producer, finding Nevada City was a little like finding gold for the film crew. Butte, Montana doubled as 1860s San Francisco, and the fairly large Chinese community in Butte provided actors and extras for the movie. 
Visit montanakids.com's Cool Stories sections to read more about Virginia City.