Steal Me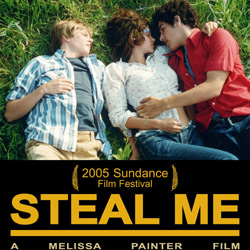 In Steal Me, writer and director Melissa Painter has an honest portrayal of relationships around a 15 year-old kleptomaniac, Jake who arrives in a small Montana town searching for his mother. Jake finds the picture perfect Tucker family instead who add him into their lives, despite his questionable past. But Jake can't stop himself from stealing, courting the mother of the house, encouraging the son in his first love affair, and leading the neighborhood boys in an ever escalating series of pranks.
Steal Me was shot entirely on location in Livingston, Montana, much of it on a 5th generation cattle ranch and was made in a 24-day shooting schedule.
The New York Times reviewed "…Steal Me, with its lovely scenery and languid pacing, has a warmth and a naturalness…Mr. Alexander, in his first film role…emphasizes Jake's emotional distance from the women he lusts after….Propelled by Jake's unbelievably poetic narration, Steal Me examines the bond between mothers and sons with sensitivity and unusual fearlessness. Jake may feel like an outsider, but his inability to distinguish the desire for sex from the need to be mothered is perhaps not as uncommon as he thinks."
The movie stars Danny Alexander, Hunter Parrish, Cara Seymour, John Terry, Steven Brian, Chelsea Carlson, Paz de la Huerta and Zelda Poser.
Did you know?
Steal Me premiered at the Sundance Film Festival in January 2005 and won the best director award for Melissa Painter at The Method Festival in Los Angeles. Steal Me was the Opening Night film for the Brooklyn Film Festival where it won the Spirity award and was in competition at the Seattle International Film Festival.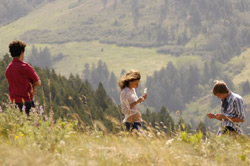 Steal Me was filmed in Livingston, Montana.
15 year-old Danny Alexander makes his debut in Steal Me. He started acting as a kid in California. Kevin Thomas of the Los Angeles Times writes that Danny makes a 'notable screen debut' as Jake – 'a masterful portrayal.'
Hunter Parrish has been in The Guardian, Sleepover, Summerland, Premonition, CSI:
Crime Scene Investigation, Weeds, RV (Runaway Vacation) and Freedom Writers.
"There were a few roadblocks during the making of this film," says Painter, the director, "but I am older now, and have a better sense of humor than I used to."
Thank you to:
www.stealmethefilm.com
http://www.imdb.com/
http://www.actordanielalexander.com/
http://www.allmoviephoto.com/
http://www.cinema.com/articles/
New York Times review