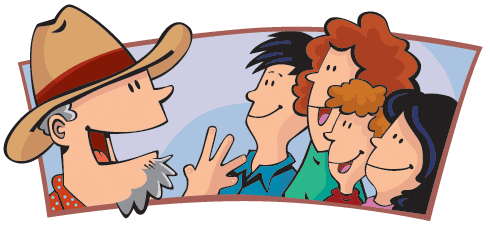 Learn the story behind Montana's most mysterious ghost town and the production of Montana made movies.
Here There Be Dragons:
Christopher Paolini
Updated: August 8, 2022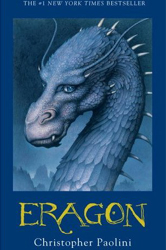 Christopher Paolini is the author of Eragon, the epic high fantasy novel that was dubbed "Hotter than Potter." Although he was born in Southern California, Paolini was raised in Paradise Valley, Montana. His home in Montana is where young Paolini's love of reading began and consumed him as he devoured the classics of high fantasy. It is also where he started dreaming up and telling his own stories of adventure, of dragons and dragon riders.
When it was time for Christopher to enter kindergarten, he tested off the charts. His parents were concerned about the choices of either skipping him ahead several grades or entering him into kindergarten to learn at a level far below his potential, so they decided to homeschool him instead. This allowed Christopher to focus on art, literature, and creative writing as he began to develop an interest and talent in those areas.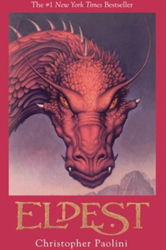 Paolini graduated from high school at the age of 15 through an accredited correspondence course and immediately began work on his first novel. Eragon is a set in an epic hero story set in a traditional high fantasy world. He has always been an avid reader, and his writing attests to this. He took cues from the classics of fantasy and science fiction such as Tolkien's Lord of the Rings trilogy, McCaffrey's Dragonriders of Pern series, Le Guin's Earthsea books, Yolan's Dragon's Blood, Lucas's Star Wars films, Herbert's Dune, and many others. He also drew inspiration for his novel from Norse mythology and the ancient epic poem Beowulf. This first novel was an exploration of the fantasy traditions exhibited in works such as these.
Eragon is the story of a boy who discovers a dragon egg and whose ordinary life thereafter becomes a series of trials and adventures. Paolini decided to make Eragon the same age as him when he began writing the trilogy, so the author and the protagonist of his hero story were growing, maturing, and forging their way into adulthood in tandem. Paolini believes this sort of coming-of-age story was the easiest thing for him to write since he was going through a similar process as Eragon.
Christopher Paolini's home in Paradise Valley, Montana is his primary inspiration for writing and has played a key role in the setting for Eragon. Paradise Valley is a beautiful area just north of Yellowstone National Park. The Yellowstone River Valley, which is surrounded by mountains: the Crazies to the north, the Absaroka Range to east, and the Gallatin Range to the west. Paolini enjoys hiking in the forests near his home, and soaking up his surroundings on these hikes allows him to create detailed descriptions of natural settings in Eragon from firsthand experience.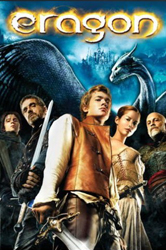 Eragon was originally privately published by the Paolini family in 2002 by their own company, Paolini International, LLC. Christopher created the map and the cover art himself and toured schools discussing reading and writing and promoting his book. Paolini's book was discovered by Knopf publishers after Carl Hiaason's stepson read the novel and told his dad, a notable author published by Knopf, how great it was. Carl Hiaason in turn read the book and told his publisher about it. Word got around and Paolini received an offer from Knopf Publishing Group for the entire Inheritance trilogy, and he set about writing a sequel, Eldest. The second edition of Eragon was published in 2003, and Paolini's book soon became a New York Times bestseller.
In the winter of 2006 a movie adaptation of Eragon was released in theaters throughout the world. The cast includes Edward Speleers in the title role, Jeremy Irons, Garrett Hedlund, Sienna Guillory, Robert Carlyle, John Malkovich, Djimon Hounsou and Joss Stone. This major motion picture was also made into an action-adventure video game for PC and gaming consoles as well as another version for handheld gaming systems.
In 2022 Disney announced development of an Eragon television series based on the novel series The Inheritance Cycle for the Disney+ streaming service. Christopher Paolini will serve as executive producer and co-writer on the series.
Updated: August 8, 2022