Honey-Berry Popsicles
Updated: September 3, 2020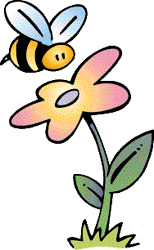 What are two things that bears just love? Honey and berries of course!
6 cups (2 cups of each variety) Montana huckleberries, blackberries, raspberries
¾ cup honey, divided
12 3 oz. paper cups or popsicle molds
12 popsicle sticks
In a blender or food processor, puree berries with ¼ cup honey. Divide the mixture evenly between the 12 cups or molds. Freeze until firm, about 30 minutes.
You can layer the flavors in the popsicles. Rinse the blender or food processor in between blending each kind of berry and set each honey-berry mixture aside. Add the first layer, filling the cup of mold a third of the way, and put in the freezer until frozen. When the first layer is firm, add another puree into molds and insert a popsicle stick, and add the third and final layer. Freeze until firm.
Visit montanakids.com's Agriculture and Business section to read about Montana berries and honey.
Updated: September 3, 2020