Red Rock Lakes Wilderness
Updated: August 20, 2020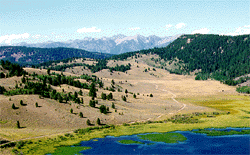 Red Rock Lakes Wilderness, covering 40,300 acres, is part of Red Rock Lakes National Wildlife Refuge. The Red Rock Lakes National Wildlife Refuge was established in 1935 to protect the trumpeter swan. Today, this refuge continues to be one of the most important habitats in North America for these majestic birds.
Red Rock Lakes National Wildlife Refuge lies in the eastern end of the Centennial Valley, near the headwaters of the Missouri River. The rugged Centennial Mountains border the refuge on the south and east and catch the heavy snows of winter, providing a constant supply of water to refill the refuge's 14,000 acres of lake and marsh.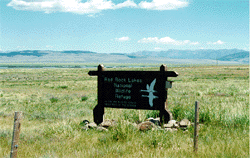 In the evening you can listen to the rare trumpeter swans call. Although many game animals roam the refuge (moose, deer, antelope), this is primarily a bird sanctuary, providing habitat for over 230 species of birds. There are over 50,000 ducks and geese and up to 2,000 whistling swans gathering at the refuge in early fall.
At Red Rock Lakes Wilderness you will find abundant opportunities to hike, fish, take pictures, and observe a variety of wildlife and flowers. You can also go camping and picnicking here. Remember to bring sturdy footwear, warm clothing, rain gear, and good binoculars!
Updated: August 20, 2020