Gates of the Mountains Wilderness
Updated: August 20, 2020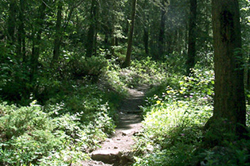 When Meriwether Lewis and William Clark first entered the Rocky Mountains, it seemed as though the gigantic limestone cliffs along the Missouri River would block their passage. But then the river turned through a narrow canyon and the mountains appeared to open like a gate. This is how the Gates of the Mountains Wilderness got its name.
The Gates of the Mountains Wilderness is located northeast of Helena and is comprised of 28,562 acres. The area lies between an elevation of 3,750 feet near Meriwether Canyon to a high of 7,980 feet on Moors Mountain.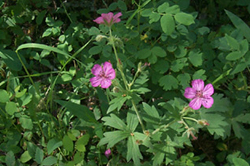 The Sleeping Giant, officially known as the Beartooth Mountain, resembles a giant lying on his back with his feet toward the Continental Divide and the profile of his craggy face toward the Gates of the Mountains. The 6,792-foot giant's massive barrel chest is an open grassland with ponderosa pine, limber pine, and Douglas fir covering his sides and the lower ridges that form his arms. Nimble mountain goats climb the giant's huge nose.
Wildflowers, a star attraction, grace the Gates with their blooms about mid-June. Also along the length of the corridor look for bald eagles, red-tailed hawks, turkey vultures, great horned owls, river otters, peregrine falcons, and American white pelicans. Osprey are also common along the Missouri, as are the surefooted goats on sheer cliffs above the river. There are numerous trails along the corridor that offer additional wildlife viewing opportunities. Tour boats leave from Upper Holter Lake and go through the Gates of the Mountains.
Updated: August 20, 2020