Absaroka-Beartoooth Wilderness
Updated: August 18, 2020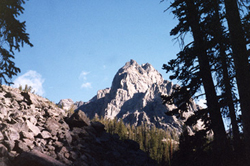 Together, Montana's Absaroka mountains and Beartooth mountains make up the Absaroka-Beartooth Wilderness. This wilderness area gets its name from these two mountain ranges. The Absarokas are named after the Crow Indians -- "Absaroka" is the Indian name for Crow. And, of course, the Beartooth Mountains get their name because their jagged peaks resemble sharp bear's teeth.
In accordance with the Wilderness Act of 1964, President Jimmy Carter created the Absaroka-Beartoooth Wilderness on March 27, 1978. It was the longtime effort of former U.S. Senator Lee Metcalf to have the Absaroka-Beartooths included in the National Wilderness Preservation System. Lee Metcalf was the one who introduced the original bill to include the Absaroka-Beartooth Wilderness and was its primary supporter.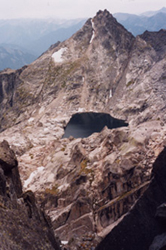 The Absaroka-Beartooth Wilderness sprawls across the southeastern corner of the Gallatin National Forest and the southwestern corner of the Custer National Forest. And Yellowstone National Park is just next door! Livingston, Big Timber, Red Lodge, and Gardiner are all within an hourís drive. The community of Cooke City, Montana is the key gateway to the Beatooths from the south.
The Beartooth Mountains have numerous peaks above 12,000 feet high one, Granite Peak, is the highest mountain in Montana at a lofty 12,799 feet. The peaks in the Absaroka Mountains are not nearly as high. Mount Cowan is the highest in the Absaroka range, at an elevation of 11,206 feet. There are more than 340 lakes in the Absaroka-Beartoooth Wilderness, most in the Beartooth country. Many streams wind through the wilderness that makes up the Yellowstone River system.
In the Absaroka-Beartooth Wilderness you can enjoy the beautiful scenery, lots of wildlife, hiking, cross-country skiing, fishing, and horseback riding; and above all, the chance to experience nature!
Updated: August 18, 2020