The Montana Way to Catch a Fish
Updated: August 18, 2020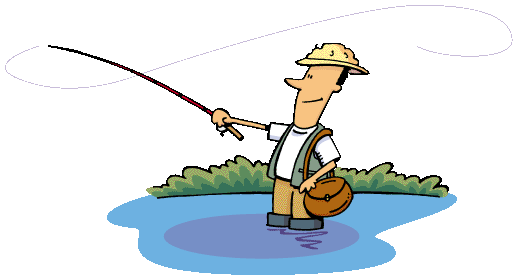 In order to maintain quality fishing there are a few special rules that should be observed. Proper fishing etiquette (manners) is important to get the most out of the angling experience while preserving and protecting Montana's pristine waters for future generations.
Be aware that boat access areas can be busy places; you may wish to fish in a location that is less congested. Do not encroach on another angler's space. Use the "visual rule of crowding" and attempt to keep out of sight of other anglers, if at all possible. Try not to monopolize a good fishing spot on the river. Fish for a while, then move on. Understand that there are going to be instances when the wading angler should yield to floaters, because there is no other channel for the floaters to navigate. When possible, avoid using the streambed as a pathway. This type of foot traffic can cause damage to the fragile aquatic habitat. Anglers should use the shoreline to travel from one point to the other, if doing so doesn't violate trespass laws.
Fish have been moved illegally into over 200 waters statewide. Illegally introduced fish can introduce disease or parasites, impact recreational fisheries or native fish populations, and reduce water quality. Illegal transplants cost you as an angler through increased costs for chemical rehabilitation projects, expanded hatchery programs, lost fishing opportunity, and limits on legal fish introductions. In many cases, the fishery can never be recovered. Help curb this harmful practice by only using live bait and safely dispose of unused bait fish. Educate other anglers to never move live fish between waters and report violations by calling 1-800-TIPMONT.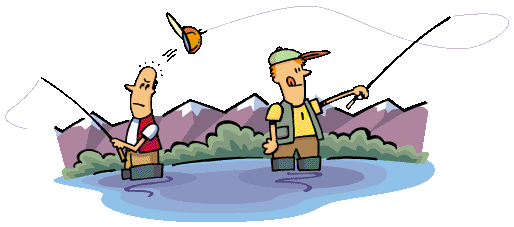 Noxious weeds, including spotted knapweed and leafy spurge infest millions of acres and limit recreational opportunities. They also reduce habitat for fish, wildlife and livestock and choke out native plant species. Be a good land steward and learn to identify noxious weed species and prevent their spread. Please support noxious weed management efforts.
Montana's trespass law states that a member of the public has the privilege to enter private land only with the explicit permission of the landowner or his agent, or when the landowner has failed to post a no-trespassing notice . The recreationist is responsible for finding out if private lands are posted. If lands are posted, the recreationist must obtain permission from the landowner before entering them. (Exception: Montana big game hunters must always obtain permission). Recreationists are urged to obtain complete rules about this law from any Fish, Wildlife & Parks office.
In the interest of public health and safety, certain areas above and below most dams are closed to the public. These restrictions include areas where no public access is allowed below the ordinary high-water mark. The restricted areas are identified and delineated by signs and/or boat restraining systems. The following dams are closed to all boating, sailing, floating, swimming, fishing or other recreational activity as marked by boat restraining systems or as posted to restrict access. Other dams not listed here may also be posted for restricted access. For more information call the FWP Fishing Access Coordinator at 406-444-7885, or contact the Army Corp of Engineers 406-293-7751, ext.255, AVISTA 406-847-2729, Bureau of Reclamation 406-387-5241, DNRC 406-444-2932, Northwest Energy 406-258-6348, or PPL Montana 406-533-3415.
Big Fork Dam (Lake County) Hungry Horse Dam (Flathead County), Kerr Dam (Lake County), Libby Dam (Lincoln County), Noxon Rapids Dam (Sanders County), Thompson Falls Dam (Sanders County)
If you catch a tagged fish, please report the following information to any Fish, Wildlife & Parks office:
the tags's number and color;
the date the fish was caught;
the species of the fish;
the fish's length and weight (close as possible);
location of the catch (the body of water and distance from nearest landmark);
if the fish was kept or released; and
the name and address of the angler
To ensure a released fish has the best chance for survival follow these few simple guidelines. Play the fish as rapidly as possible, do not play it to total exhaustion. Try to keep the fish in water as much as possible when handling and removing the hook. Remove the hook gently and do not squeeze the fish or put your fingers in its gills. If the fish is deeply hooked, cut the line. Do not yank the hook out, because most fish survive with hooks left in them. Release the fish only after it has gained its equilibrium. If necessary, gently hold the fish upright in the current facing upstream and move it slowly back and forth. Release the fish in quiet water close to the area where it was hooked.
Updated: August 18, 2020