Smokejumper Visitor Center
Updated: August 20, 2020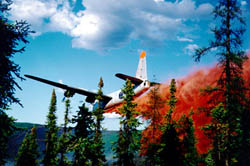 The Smokejumper Visitor Center is the largest active smokejumper base in the nation. The Smokejumper Visitor Center is a unique opportunity to learn about this unusual, demanding, and dramatic occupation.
A smokejumper's primary job is to suppress wildfires in remote mountainous terrain of the western United States. To do this we are self-sufficient, capable of initial attack in remote mountainous terrain, wilderness areas, rangeland and the desert southwest.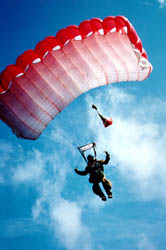 A tour of the facility is also available. As you walk through the center, you will see the National Smokejumper Memorial, go inside a replica of a 1930's lookout tower, and a tour of the smokejumper loft, where the smokejumpers work when they are not fighting fires.
You can also tour the ready room and loadmasters room where the smokejumpers prepare for fire calls. Free tours are available at 10:00, 11:00, 2:00, 3:00, and 4:00pm daily.
Smokejumper Visitor Center is located in Missoula, Montana. Take the Reserve Street Exit and follow signs to the Smokejumper Base located 1/4 miles west of the airport.
Updated: August 20, 2020