Havre Beneath the Streets
Updated: August 20, 2020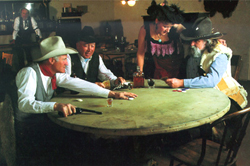 Havre Beneath the Streets (Historical Underground Tour) is a recreation of Havre's development and history during construction of the Great Northern railroad over a century ago.
When fire destroyed most of Havre, business owners moved underground to carry on their business until the town could be rebuilt. Explore a hidden community under the streets of Havre.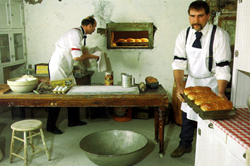 Visitors can see recreations of several of these shops and businesses. You are invited you to step back in time with us, as much as 100 years age, into the Sporting Eagle Saloon, a turn-of-the-century honk where cowboys gambled, kicked up their heels and drank good old-fashioned frontier rot-gut. Saunter along the streets beneath Havre and see the Wah Sing Laundry, Tamale Jim's, a bordello, a butcher shop, a bakery, and an ice cream store.
Tours are available weekends and evenings by appointment. Large group tours are available upon request.
Updated: August 20, 2020