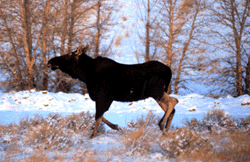 Ray Bjork Elementary Welcomes you to Montana Kids!
Welcome to Montana Is For Kids! From the Ray Bjork Elementary School 5th Grade Computer Club. Our school is located in Helena, Montana, which is a town just east of the Continental Divide. It also happens to be the capital of Montana.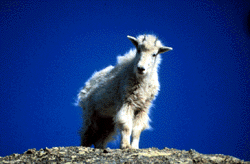 Ray Bjork Elementary School has kindergarten through 5th grade students, and our classes are involved in a lot of different projects. One of our favorite projects was creating a virtual Internet tour of the Helena area, so you can see the neat things we get to see every day! Check out our home page http://www.mt.net/~raybjork/, and while you're there, take a look at the virtual tour of our home town.
We are also honored to be a part of the unveiling of the Montana Is For Kids! Site along with our Governor, Marc Racicot. This site will be a great chance for all kids in Montana to enter presentations just like this one onto an Internet site that belongs to the entire state of Montana. Think that's pretty neat, especially when Maia is involved (she's the cool dinosaur that runs this page).

Not only can we put presentations on the site, but if you click on the Maia with the joystick at the bottom of the page, you'll see some games that are related to our school too. Have fun trying to solve the sliding puzzle, or take some time with the on-line coloring book page to decide what color you think would be best for our mascot. But, most important of all... have fun learning about Montana and all the cool things our state has to offer - its history, industries, scenery and people. We hope you'll visit our great state when you have the chance!

Sincerely,

Ray Bjork Elementary School 5th Grade Computer Club
---

---

Thanks for visiting the Montana Kids Site! We hope you've found the information both educational and entertaining. If you have comments or suggestions on ways we can improve the site please send us email at kids@travel.state.mt.us.
You can also help your family plan a trip to Montana. Have your folks request a statewide travel packet by sending their mailing address to travelinfo@travel.state.mt.us.
---
All contents © 1997, Travel Montana & The Information Technology Resource Center. All rights reserved. Please visit us again at http://kids.state.mt.us