LINKS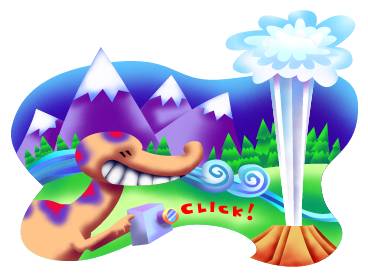 This site is really just the beginning of your Montana journey--in real life and in cyber space. For starters, we have a number of associated sites devoted to specific topics of interest:
The Montana Winter site is, not surprisingly, a site devoted to the pursuit of fun during our snowy season. Find out all about downhill and cross country skiing, snowmobiling, dog sledding, numerous other winter sports, events and more.
The Montana Lewis & Clark site is devoted to the Corps of Discovery's journeys across our state. Did you know the Lewis & Clark expedition spent more time in Montana than in any other state? Maybe they were onto something.
The Travel Montana Intranet site is primarily used by our in-state travel industry to find out about the latest news and happenings in tourism. But hey, you're more than welcome to take a look around.
The Meeting Planner site is most useful if you're searching for group and convention opportunities in the state. Here, you can find out all about facilities, services, and tours in Montana.
At the Montana Film Office site, you can find just about anything related to film production: location photos, crew information, past credits, permits and regulations, plus much more.
Montana's six tourism regions (Glacier Country, Gold West Country, Russell Country, Yellowstone Country, Missouri River Country and Custer Country) each have web sites to give you even more information about specific attractions and contacts.
In addition, Convention and Visitors Bureaus for Billings, Great Falls, the Flathead, West Yellowstone and Whitefish currently have web sites with helpful information and ideas for you. Here is a list of Montana Chambers of Commerce with websites.
Finally, many of Montana's public lands have web sites for you to see. Both Glacier National Park and Yellowstone National Park have sites loaded with visitor information.
You can find out about facilities and services available at any state park by visiting the Montana Fish Wildlife and Parks site. The Bureau of Land Management maintains a site devoted to activities available on lands it manages in Montana.
The Forest Service site includes links to specific information about all the national forests in Montana. And the U.S. Geological Survey maintains a site to help you learn about earth science studies underway in Montana.
What's that? You're not looking for tourism info? Well, you need to visit Montana Online for information on one of Montana's other government sites.