Montana Statehood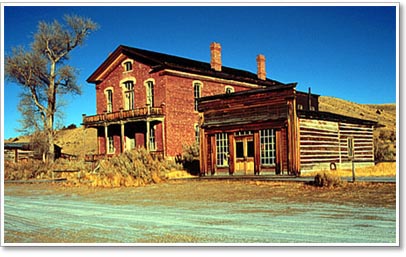 Montana was the 41st state to be admitted into the Union on November 8, 1889.
For sixty years prior to establishment of the Territory of Montana in 1864, seven different territories of the western United States governed the area that was to become Montana. The portion of Montana located east of the Continental Divide belonged to Louisiana Territory (purchased from France in 1803), Missouri Territory (1812-1821), the so-called "Indian Country" (1821-1854), Nebraska Territory (1854-1861), and Dakota Territory (1861-1863). The western portion acquired from Great Britain in 1846 belonged to Oregon (1848-1853) and Washington (1853-1863) Territories until the entire future state was included in Idaho Territory in 1863.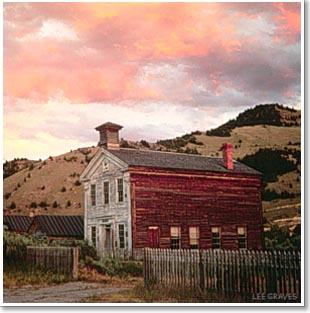 After Congress made Montana a territory in May 1864, the delegates to the First Legislative Assembly gathered in December of that year in a dirt-roofed cabin in Bannack City. During the next sixty days, the assembly passed seven hundred pages of laws and chose nearby Virginia City as the new capital of Montana Territory.
A second constitutional convention was convened at Helena in January 1884, and the resulting document was ratified by the people in November of that year. But congress failed to take any action on the subject of Montana's admission to the Union, partly because of political high jinks involved in making sure Montana (and other western territories) did not have more Democrats than Republicans at the time. The admission to the Union of other western states was stalled not only by national political tensions but also by the jockeying for positions of advantage in the Great Plains and Intermountain West by railroads and mining interests.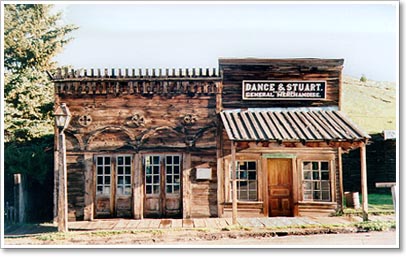 Montana remained a territory for twenty-five years. It was not until the federal government passed the Enabling Act of 1889 and the voters of Montana Territory ratified a new constitution that Montana was admitted into the Union on November 8, 1889, by presidential proclamation of President Benjamin Harrison.
State and county governments have evolved since then. By the 1960s, the original 1889 Constitution contained much that was outdated. In 1969, at the request of the Legislature, a special commission studied the Constitution, comparing it to those of other states. The council determined that 20 percent of the document needed revision; 30 percent needed outright repeal. Rather than revise a document that had been amended dozens of times over the years, Montana voters called a constitutional convention. The one hundred elected delegates who met from January to March 1972 created one of the most progressive state constitutions in the nations.
Montana almanac, by Merril and Jacobson, 1997 Falcon Publishing Co., Inc., Helena and Billings, MT