State Song
Updated: August 10, 2020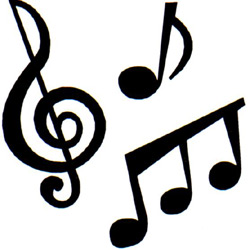 "Can you inform me officially whether the State of Montana has a State song?" a Brooklyn music teacher asked Governor John E. Rickards in 1896. Tongue in cheek, the Governor replied that the state had none, although "considerable music" emanated from the Legislature when it was in session.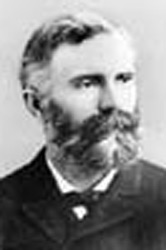 "Montana," the state's official song, came into being literally overnight in September of 1910. The fall theater season had just begun when Joseph Howard's troupe performed The Goddess of Liberty in Butte, September 27. In the audience was Mrs. E. Creighton Largey, a former member of Howard's company who left the stage to become the wife of a prominent Butte businessman.
At an after-show party, Mrs. Largey chided Howard for including the song " Illinois" in his production. Howard's list of compositions included such tunes as "Shuffle Off to Buffalo," "I Wonder Who's Kissing Her Now," and several musical comedies. Surely, Mrs. Largey suggested, he could compose something suitable for Montana. She then turned to another guest, Charles C. Cohan, city editor for the Butte Miner, and suggested he help.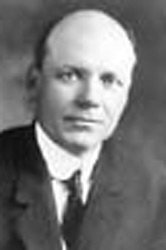 The two men went into the music room and by the time Mrs. Largey served refreshments thirty minutes later, they had the basics of a melody and lyrics, to the delight of the guests. They wrote the remainder of the song that night, and Howard's arranger whipped it into shape the next morning. Howard packed his company and made preparations for a September 29 performance in Helena.
Word of "Montana" preceded the troupe to Helena. Governor Edwin L. Norris, Senator Thomas Carter and James J. and Louis Hill of the Great Northern Railroad, joined a full house in anticipation. The audience found the tune " well nigh irresistible." Howard had to do twelve encores before the play could proceed. The Governor was so impressed he extended his personal invitation to Howard and Cohan to a social gathering after the performance at the Montana Club.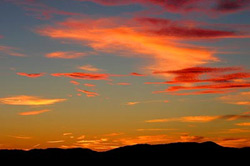 Governor Norris asked Joseph Howard to perform the number once more. When Howard concluded, the Governor proclaimed the work Montana's official song. Both Howard and Cohan offered to donate it to a worthy charity, whereupon someone suggested Montana's Children's Hospital (now Shodair Hospital) in Helena.
James J. Hill immediately ordered several hundred copies for distribution along the Great Northern -- the first proceeds the hospital received from the song.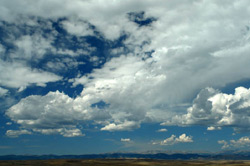 The irresistible chorus of "Montana" swept the State Fair crowd next day when Howard performed it with the Black Eagle Band from Great Falls. Before he finished some 10,000 Montanans were singing and humming the refrain. Immediately the song became "dear to the hearts of Montana citizens." Thirty-five years later the Legislature and Governor Sam C. Ford made it the state song on February 20, 1945. "Montana" became yet another state symbol.
"Montana"
Lyrics by Charles Cohan
Melody by Joseph E. Howard

Tell me of that Treasure State
Story always new,
Tell of its beauties grand
And its hearts so true.
Mountains of sunset fire
The land I love the best
Let me grasp the hand of one
From out the golden West

Refrain:
Montana, Montana, Glory of the West
Of all the states from coast to coast, You're easily the best
Montana, Montana, Where skies are always blue
M-O-N-T-A-N-A, Montana I love you.

Each country has its flow'r;
Each one plays a part,
Each bloom brings a longing hope
To some lonely heart.
Bitterroot to me is dear
Growing in my land
Sing then that glorious air
The one I understand.

Repeat Refrain
Updated: August 10, 2020