Brent Musburger
Updated: August 31, 2020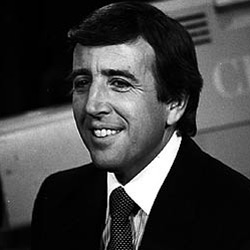 Brent Musburger was born in Portland, Oregon on May 26, 1939. He was raised near Billings, Montana and is an American sportscaster for the ABC and ESPN television networks. Musburger was an umpire for minor league baseball teams during the 1950s. Educated at Northwestern University's Medill School of Journalism, Musburger began his career as a sportswriter for the now-defunct Chicago American newspaper.
Beginning in the late 1960s, Musburger worked in television, first for local stations in Chicago and Los Angeles. Musburger worked alongside Connie Chung during his tenure doing local Los Angeles newscasts during the early 1970s. Beginning in late 1973, Musburger was doing play-by-play for CBS Sports. He started out doing regular season National Football League games.
By 1975, at CBS, Musburger went from doing the NFL play-by-play to the host of the network's National Football League studio show, The NFL Today. He was also either as studio host or play-by-play announcer, for college football and basketball, the National Basketball Association (on CBS' NBA on CBS series), the U.S. Open (tennis) tournament, and The Masters golf tournament. He would even lend his talents to weekend afternoon fare such as The World's Strongest Man contests. Musburger also called Major League Baseball games for CBS Radio.
In late 1979, Musburger announced "Ladies and Gentlemen, I want you to know this man...has a smile...that lights up a television screen from here (San Diego, California) to Bangor, Maine, his name is Magic Johnson and Magic, it's a delight to have you aboard in the NBA!"
By the late 1980s, Musburger was CBS' top sportscaster. He was now the main host to pretty much all the events that CBS Sports covered, the NBA Finals, the NCAA Men's Division I Basketball Championship, college football, the Belmont Stakes, and others. He even hosted a New Year's Eve countdown for CBS. Musburger is generally regarded as the first broadcaster to apply the term 'March Madness' to the annual NCAA Men's Division I Basketball Championship tournament.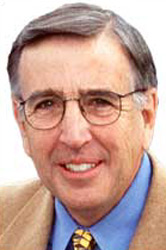 On April Fools' Day of 1990, Musburger was dismissed from CBS. His final assignment for CBS came the following evening, doing play-by-play for the 1990 NCAA men's basketball final. When the game finished, Brent, on camera, thanked the audience and the many people at CBS Sports, and the analysts that he had worked with through the years, He finished by saying "Folks, I've had the best seat in the house. Thanks for sharing it, I'll see you down the road."
Soon afterwards, ABC's association with ESPN would allow him to now have two venues in which to work from, and since Brent's hiring by ABC in 1990, he has covered events as diverse as Major League Baseball, NBA games, golf tournaments, the Indianapolis 500, Little League World Series, soccer games, college football and even some NFL games (including hosting halftime duties for Monday Night Football). Musburger has also covered the Tour de France for ABC.
Musburger has a down-home manner of speaking, often addressing his viewers as 'folks' or 'partner.' However, when the moment arises, Brent can come up with intense statements filled with superlatives and interjections coupled with his perfect diction, delivered in a staccato no doubt crafted during his tenure as a television news anchorman in Los Angeles in the early 1970s.
Musburger has appeared in several feature films as himself, including Rocky II, The Main Event, The Waterboy, and Mickey. An action figure of him was released in November 2006, as part of the Rocky II series of figures. Musburger also recorded his voice doing the play-by-play for the Konami video game ESPN NBA Tonight, which was released in 2000.
Pride met the love of his life, Rozene, while playing baseball in Memphis. They have raised two sons, Kraig and Dion, as well as a daughter, Angela. They also enjoy their grandsons, Carlton and Malachi in Dallas, Texas, where their family resides.
In a Sports Illustrated profile done on Brent in January 1984 and written by William Taaffe, Brent had this to say about his craft and endeavor: "Not for one moment do I think I'm what's important. I'm the messenger. The games are what count. Without them there wouldn't be a Brent Musburger. If I started to pontificate they'd get tired of me in a hurry. I end up on that screen so much it'd drive them crazy if I started to do that. They'd start throwing empty beer cans at me."
CNN Sports Illustrated's Stewart Mandel selected him as the second-best college football announcer, behind Ron Franklin. Mandel said of Musburger, "His voice will always be associated with some of the sports' most memorable modern moments."
Host of: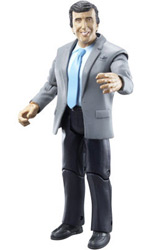 1973-1975: NFL on CBS Play-by-Play
1975-1980: NBA on CBS Lead Play-by-Play
1975-1989: NFL on CBS Studio Host
1981-1984: NCAA Basketball on CBS Studio Host
1985-1990: NCAA Basketball on CBS Lead Play-by-Play
1990-1996: Monday Night Football Studio Host
1990-present: NCAA Football on ABC Play-by-Play
1994-1995: MLB on ABC #2 Play-by-Play
1998, 2006: World Cup Studio Host
2002-present: NBA on ESPN and NBA on ABC Play-by-Play
2005-present: Nascar on ABC; Indianapolis 500 studio host
2006-present: Saturday Night Football Play-by-Play
2007-present: Rose Bowl Play-by-Play
Thank you to:
Wikipedia
Updated: August 31, 2020