Doug Swingly and The Last Great Race
Updated: August 18, 2020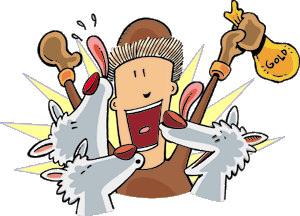 Doug Swingly, who now lives in Lincoln, Montana, is a four-time winner of the Iditarod sled dog race in Alaska. The Iditarod, known as "The Last Great Race," borrows its name from a gold-mining town lying on the 1,049-mile path between Anchorage and Nome, Alaska. The race is a memorial to mushers who formed a dog sled relay team in 1925 to deliver dyptheria serum to miners in Nome during a winter epidemic. The closest source of serum in those days was Anchorage, which is nearly 1,200 miles away. The Iditarod's founder, Joe Reddington, suggested they make the memorial race 1,049 miles in length, representing a 1,000-mile race through the 49th state. The first race was run in 1973.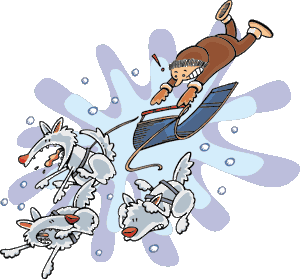 In 1995, Swingley won the race with a record-breaking time of nine days, two hours, 42 minutes, and 19 seconds. He is also the oldest person to win the Iditarod, and is only the fifth person to ever win the race more than once. He also won Rookie of the Year for his first race effort in 1992. This year, Doug was lucky enough to win the richest Iditarod in history. He took $54,000 cash plus a $30,000 truck for first place. Along the way he picked up several other prizes including the $3,500 First to the Yukon prize, the $2,500 First to the Coast, and the Halfway prize of $3,000 in gold nuggets. Doug was also treated to a seven-course meal cooked on a Coleman stove when he was the first to pull into Anvik. His dinner included lobster, scallops, and other fresh seafood and was prepared by a first-class chef.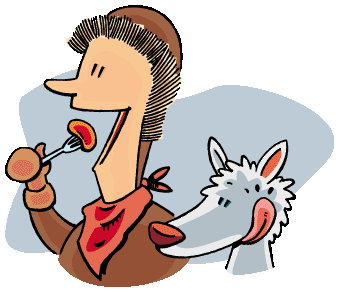 Each musher in the Iditarod is required to take one 24-hour rest period during the race. Swingly led his dogs 100 miles ahead of the rest of the pack to the ghost town of Iditarod before taking his break. Pulling into the town, he crashed his sled and cracked its runner beyond repair. While resting, he had his other sled flown up to him, which had been damaged earlier in the race, a mile past Wasilla. In that crash, he not only broke his sled, but also broke several of his ribs. Not that any of that slowed him down -- he managed to fix his old sled with duct tape, a few hose clamps, and a willow branch, and continued on with the race.
Swingly moved a few years ago from Simms to Lincoln, Montana and became a professional dog trainer. Because of his new hometown's recent fame, he jokingly refers to himself as the "Unamusher." He says that he sometimes drives his dogs out of town and runs them 130 miles home. His hard work paid off, with a just a little help from the mild weather that seemed to follow him everywhere he went. We hope he was able to enjoy a few sunsets and maybe take in the northern lights during his trek across Alaska. By the way, Doug Swingly is the only non-Alaskan ever to win the Iditarod. Congratulations Doug, and good luck next year!
Updated: August 18, 2020