Michael Smuin
1938 - 2007
Updated: September 2, 2020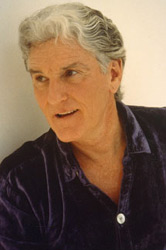 Michael Smuin was born in Missoula, Montana on Oct. 13, 1938. He was a ballet dancer and a Tony Award-winning choreographer and theatre director.
His father worked as a Safeway butcher and his mother was a Mormon, he told The San Francisco Chronicle in 2001. He studied tap dancing and saw the touring Ballet Russe at the University of Montana as a child. At the age of 8 he was a member of The Wise Guys, a group who sang, tapped, and told jokes for such groups as the Chamber of Commerce, Kiwanis Club, and Red Cross He attended Missoula's Hellgate High, where he lettered in boxing in his freshman year. At 14, he moved to Salt Lake City to study at the University of Utah on a dance scholarship. San Francisco Ballet director recruited him in 1953, when Smuin was 15. He eventually received his high school degree from Galileo High in San Francisco. Smuin said "If I only did the things I was supposed to do, I would never do anything."

After dancing with San Francisco Ballet for eight years, Smuin married a fellow company member, Paula Tracy. The couple moved to New York in 1961. Smuin was cast in a Broadway musical, Little Me directed by Bob Fosse in 1962. Smuin and Tracy then made a night-club dance act, which they toured around the country and overseas. Then they joined American Ballet Theatre in 1965. Smuin choreographed Pulcinella Variations and other pieces for ABT before the couple returned to San Francisco. They divorced in 2000.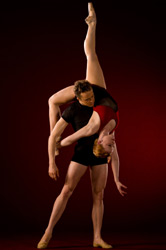 Known for the vibrant, expressive work, Smuin was co-artistic director of the San Francisco Ballet from 1973 to 1985. He danced with that company from 1953 to 1961 and later with the American Ballet Theatre, where he was both a principal dancer and choreographer.
Smuin's Broadway credits include Little Me (1962) as a dancer, Anything Goes (1987) as a choreographer, and Sophisticated Ladies (1981) and Shogun: The Musical (1990) as choreographer and director. He also choreographed the 1995 West End production of Mack and Mabel. He was also the choreographer for movies including A Walk in the Clouds (1995), The Fantasticks (1994), So I Married an Axe Murderer (1993), Bram Stoker's Dracula (1992), The Cotton Club (1984), The Joy Luck Club, and Rumble Fish.
Smuin was the co-founder and director of his own dance company, the Smuin Ballet, based in San Francisco. Smuin's range was voluminous, on a large and often overtly showy scale. For his Smuin Ballet, he set dances to music by Frank Sinatra, George Gershwin, the Beatles and Brahms.
He died April 23, 2007 of an apparent heart attack after collapsing while teaching a Smuin Ballet company class. Smuin is survived by a son Shane; brothers Douglas and Stephen; and his ex-wife, Paula.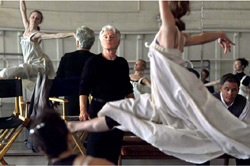 He was a principal dancer with American Ballet Theatre from 1969 to 1973, the co-artistic director of San Francisco Ballet from 1973 until 1985, the resident choreographer of American Ballet Theatre in 1992, the founder and artistic director of Smuin Ballet since 1994 and a choreographer for dance companies including Dance Theatre of Harlem, Washington Ballet, Pacific Northwest Ballet.

He received numerous theater honors, including the Tony Award and Drama Desk Award winner for best choreographer for Anything Goes in 1988, was nominated for Tony Award for choreography and best direction of a musical for Sophisticated Ladies in 1981, choreographed the tango in 1992 revival of Private Lives, and choreographed the 1990 musical Shogun.
Smuin was an Emmy Award winner for choreography for San Francisco Ballet's A Song for Dead Warriors on Great Performances: Dance in America in 1984, an Emmy Award nominee for choreography for S.F. Ballet's The Tempest on "Great Performances: Dance in America" in 1981.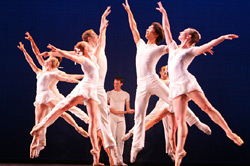 The San Francisco Chronicle quotes Dennis Nahat, a colleague with Smuin at ABT as saying, "Michael was an American who danced and worked in an expressly American idiom. He was always trying to do different things or copy someone else and do it better. He had a great sense of humor and a never-say-die attitude. Nothing ever stopped him or slowed him down."
Thank you to:
http://www.smuinballet.org
www.ibdb.com
http://www.playbillarts.com/
http://www.sfgate.com/
San Fransisco Chronicle Biography
Wikipedia
Updated: September 2, 2020