Lee Metcalf
Updated: September 2, 2020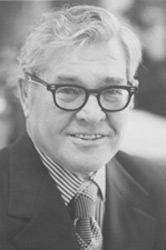 Lee Warren Metcalf was born in Stevensville, Montana on January 28, 1911. He was an American politician from the Democratic Party and was both a United States Representative, and a United States Senator from Montana.
His life represented political and policy change, because before Metcalf was elected to Congress, seniors didn't have health-care insurance coverage, our public schools operated without adequate federal financial assistance, and the only international experience offered to young Americans was to fight in our wars.
He graduated from Stanford University in 1936 and received a law degree from Montana State University Law School and began the practicing law in 1936. He was a member of the State House of Representatives in 1937 and assistant attorney general of Montana from 1937 to 1941. In December 1942 Lee enlisted in the Army, went overseas in 1944, and participated in the Battle of the Bulge and the Normandy invasion.
He was concerned with the care of displaced persons so he helped draft ordinances for the first free local elections in Germany and supervised the free elections in Bavaria. Metcalf was discharged from the Army as a first lieutenant in April 1946 and then elected associate justice of the Montana Supreme Court from 1946 to 1952.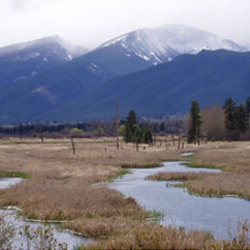 Lee Metcalf was first elected to the U.S. House in 1952 with the narrow margin of 50.3%. He remains the most experienced Montanan ever to be elected to the U.S. Congress, and this modest man believed that change comes by both creating it and wanting it through hard work informed through experience.
He was elected as a Democrat to the Eighty-third Congress; then reelected to the three succeeding Congresses from 1953 to 1961. He was not a candidate for reelection but was elected in 1960 to the United States Senate and reelected in 1966 and 1972. He served from January 3, 1961, until his death. Metcalf was the co-chairman of the Joint Committee on Congressional Operations in the 93rd and 95th Congresses.
Metcalf did a lot of work in Congress; Medicare, which Metcalf first introduced 10 years before its passage; the Elementary and Secondary Education Act, which was introduced as the Murray-Metcalf Bill; the Peace Corps, which passed under the leadership of Metcalf and Mike Mansfield.
In June 1963, because of the illness of President pro tempore Carl Hayden, a Democrat from Arizona, Senator Metcalf was designated Permanent Acting President pro tempore of the United States Senate to fill his duties at this time. No term was imposed on this designation, so Metcalf retained it until he died in office in 1978. He was the only person to hold this title.
He died in Helena, Montana on January 12, 1978, age 66 and was cremated. His ashes were scattered in one of his favorite areas in the wilderness of the state of Montana.
In 1983, by act of Congress, the Lee Metcalf Wilderness area was created in southwestern Montana in honor of the late Congressman.
Thank you to
Congressional Biographies
Wikipedia

Updated: September 2, 2020