David Lynch
Updated: September 2, 2020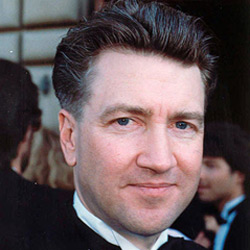 David Lynch was born in Missoula, Montana on January 20, 1946. He is an American director, screenwriter, producer, painter, and composer. Lynch is probably best known as the director of The Elephant Man, Blue Velvet, Mulholland Drive and as the creator of the Twin Peaks television series. On the Eraserhead DVD, Lynch mentions that he ate French fries and grilled cheese almost every day while on the set. Despite his accomplishments, Lynch once characterized himself simply as "Eagle Scout, Missoula, Montana".
His father, Donald, was a U.S. Department of Agriculture research scientist and his mother, Sunny, was an English language tutor. He was raised throughout the Pacific Northwest and North Carolina. He attained the rank of Eagle Scout and, on his 15th birthday Lynch served as an usher at John F. Kennedy's Presidential Inauguration.

In 1971, Lynch moved to Los Angeles to attend the M.F.A. studies at the AFI Conservatory. At the Conservatory, Lynch began working on his first feature-length film, Eraserhead, using a $10,000 grant from the AFI. The grant did not provide enough money to complete the film and, due to lack of finances, Eraserhead wasn't finished until 1977. Lynch used money from friends and family, and took a paper route to finish it.
Eraserhead tells the story of a quiet young man living in an industrial wasteland, whose girlfriend gives birth to a constantly crying mutant baby. He said "this feeling left its traces deep down inside me. And when it came out again, it became Eraserhead". Eraserhead brought Lynch to the attention of producer Mel Brooks, who hired him to direct 1980's The Elephant Man. The film was a huge commercial success, and earned eight Academy Award nominations, including Best Director and Best Adapted Screenplay. It also established his place as a commercially viable, if somewhat dark and unconventional, Hollywood director. George Lucas, a fan of Eraserhead, offered Lynch the opportunity to direct Return of the Jedi, which he refused, feeling that it would be more Lucas's vision than his own.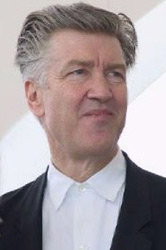 After failing to secure funding for several completed scripts in the late 1980s Twin Peaks the show debuted on ABC on April 8, 1990 and gradually rose from cult hit to cultural phenomenon. Catch phrases from the show entered the culture and parodies of it were seen on Saturday Night Live and The Simpsons. Lynch appeared on the cover of Time magazine largely because of the success of the series. "My cow is not pretty, but it is pretty to me."
In 1999, Lynch surprised fans and critics with the G-rated, Disney-produced The Straight Story, which was a simple and humble movie telling the true story of an Iowa man who rides a lawnmower to Wisconsin to make peace with his ailing brother.
In his films, Lynch often casts a musician in a supporting role. Sting in Dune, David Bowie in Twin Peaks: Fire Walk with Me, Marilyn Manson in Lost Highway, and Billy Ray Cyrus in Mulholland Drive. Also, on December 2, 2005, Lynch told the Washington Post that he had been practicing Transcendental Meditation twice a day, for 20 minutes each time, for 32 years. He advocates its use in bringing peace to the world. In July 2005, he launched the David Lynch Foundation For Consciousness-Based Education and Peace to fund research about TM's positive effects.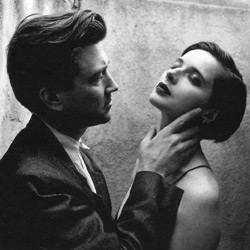 Lynch tends to keep his personal life private and rarely comments on his films. However, he does attend public events and film festivals when he or his films are nominated/awarded. He is known to be notoriously evasive and cagey in interviews, and refuses to discuss the plot details and 'true meanings' of his films, preferring viewers to come away with their own interpretations. In a New York Times interview, he said "to be a grown-up and to do what you want to do is the most beautiful thing…but this doesn't happen for most people. Sadly, they have to make ends meet."
In 1967, Lynch married Peggy in Chicago, Illinois. They had one child, Jennifer born in 1968. They filed for divorce in 1974. In 1977, Lynch married Mary, and the couple had one child, Austin, born in 1982. They divorced in 1987, and Lynch developed a relationship with Mary, with whom he had one son, Riley, in 1992. The two married in May 2006, but divorced later in July.
Lynch has won France's César Award for Best Foreign Film twice and served as President of the jury at the 2002 Cannes Film Festival, where he won the Palme d'Or in 1990. On September 6, 2006 Lynch received a Golden Lion award for lifetime achievement at the Venice Film Festival.
Lynch has received four Academy Award nominations: Best Director for The Elephant Man, Blue Velvet and Mulholland Drive, as well as Best Adapted Screenplay for The Elephant Man. Lynch was also honored by the French government with the Legion of Honor, the country's top civilian honor, as Chevalier in 2002 then Officier in 2007.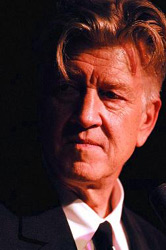 Lynch has directed the following feature films: Eraserhead in 1977, The Elephant Man in 1980, Dune in 1984, Blue Velvet in 1986, Wild at Heart in 1990 which won the Palme d'Or at the Cannes Film Festival, Twin Peaks: Fire Walk with Me in 1992, Lost Highway in 1997, The Straight Story in 1999, Mulholland Drive in 2001 and Inland Empire in 2006.
Lynch directed the TV series Twin Peaks which ran from 1990 to 91, American Chronicles (a documentary television series) also in 1990, On the Air in 1992, Hotel Room (a TV mini-series) in 1993 and The Third Place (a video for Sony Playstation 2 launch) in 2000.
Lynch has acted in The Amputee in 1974 as a nurse, Heart Beat in 1980 as a painter, Dune as a spice miner, Zelly and Me in 1988 as Willie, Isabella Rossellini's character's love interest, Twin Peaks as Agent Cooper's boss, FBI Regional Bureau Chief Gordon Cole, and Twin Peaks: Fire Walk with Me, reprising his role. He also appeared in Nadja in 1994 as a morgue receptionist and in Inland Empire in 2006 as the voice of 'Bucky', an unseen film crew member.
Thank you to:
Official David Lynch web site
The David Lynch Foundation
The New York Times interview
Internet Movie Database
David Lynch Quotes from ThinkExist.com
Wikipedia
Updated: September 2, 2020