Myrna Loy
1905 - 1993
Updated: September 2, 2020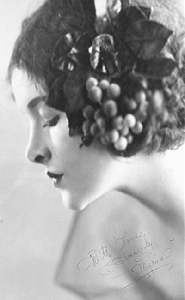 Nicknamed "The Queen of the Movies," Myrna Loy was a glamorous classic Hollywood star during the early years of film. Although she seems like she was born for Hollywood, this siren of the silver screen was in fact from Radersburg, Montana, and her real name was not Myrna Loy at all; it was actually Myrna Williams!
She was born August 2, 1905, the daughter of Della and David Franklin Williams, a Montana state legislator. At the age of seven, Myrna moved with her father, mother, and brother to Helena, living in a house on 5th Avenue not far from the Capitol Building. Myrna made her stage debut at the age of twelve at Helena's old Marlow Theater in a dance she choreographed herself.
When her father died, Myrna was just thirteen. She and her mother and younger brother moved to Los Angeles. Very early she caught the acting bug and began performing at the age of fifteen in local stage productions. She also continued and broadened her study of dance.
Later Myrna became a dance instructor. The building where she taught dance lessons just 300 feet from MGM Studios, so she used to walk across the street and stand outside the studio, dreaming of becoming a movie starlet. It took her six and a half years of hard work acting in local theater productions and earning a living as a dance instructor, but finally someone in the film industry noticed the talented, red-haired beauty and invited her into the studio.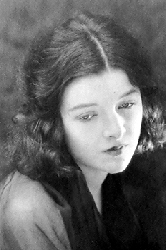 Beginning in 1925, Myrna Williams took the stage name Myrna Loy and was cast in her first film. The budding young actress was ready to take the silver screen by storm. She became a famous actress for Warner Brothers Studio, playing the leading roles in some of its feature films. A number of the movies she starred in were silent films. Later, she was cast in "talkies," or films with sound.
During her years as an actress, Myrna Loy co-starred with the studio's hunky leading actors such as Clark Gable, Spencer Tracy, Frederic March, Tyrone Power, Cary Grant, and Robert Taylor. The crowning moment of her career on the big screen was a production called The Best Years of Our Lives, which set a record because it won so many Academy Awards.
Loy became the first big star to combine serious public service and politics with her professional acting career. She was active in UNESCO (United Nations Educational, Scientific and Cultural Organization), the American Association of the United Nations, the Red Cross, and also fought for Civil Rights. She sincerely cared about her fellow human beings, and used her celebrity status to gain recognition for these organizations and causes.
During her acting career, Myrna Loy had appeared in a total of 129 motion pictures. In 1987, her autobiography, Myrna Loy: Being and Becoming, was published. Myrna Loy passed away in 1993 at the age of 88 and was buried in Helena, Montana. The Myrna Loy Center in Helena, which hosts films, educational programs, and live performances, was named in honor of Helena's brightest star.
Learn More:
Updated: September 2, 2020