Judith Blegen
Updated: September 2, 2020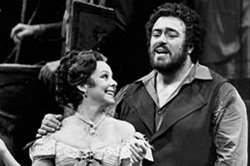 Blegen's musical talent was enhanced by her energy and dedication, while her budding vocal talent was nurtured through voice lessons from the age of 14 and by singing soprano in her church choir. At 17, she weathered an unlucky audition for the New York Metropolitan Opera during on-the-road tryouts held in Washington. The experience left her undeterred and by her senior year at Missoula High School she was enrolled in music lessons at the University of Montana, Missoula.
Blegen attended the Curtis Institute of Music in Philadelphia and the Music Academy of the West in Santa Barbara, CA. In 1963 she sang with Philadelphia Orchestra 1963 and at Spoleto Festival. In 1963 she went to Italy, where she studied with Luigi Ricci.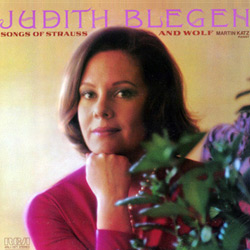 Among Blegen's recordings are of Menotti's The Medium, Puccini's La bohème (as Musetta), Mozart's Le nozze di Figaro (as Susanna) and Carl Orff's Carmina Burana. She was a featured soloist on the recording of Mendelssohn's A Midsummer Night's Dream and The Grammy award-winning recording of Gabriel Fauré's "Requiem" with The Atlanta Symphony Orchestra. In more recent years, she was the soprano soloist on the album The Angelic Sounds of Christmas: Music for the Glass Armonica. Miss Blegen is also the soprano soloist on the first complete recording of Handel's Messiah.
As a leading soprano in the New York Metropolitan Opera, Judith Blegen earned a reputation as the singer whos looks were as pretty as her voice. Critics applaud her talent, and there is much to praise, from her light, 'canary-like' tremolo to her charm. Blegen, a surprisingly petite diva of Norwegian heritage, and projects a sweetness equaled only by her musical talent and attractive looks. She married in 1967 and had one son, Thomas, born in 1970. She divorced in 1975 and married again in 1977.
From 1963 to 1966 Judith Blegen sang at the Nuremberg Opera, making her debut there as Olympia in Les contes d'Hoffmann. She sang at the Vienna State Opera from 1968 to 1970, making her debut there as Rosina in Il barbiere di Siviglia. She made her Salzburg Festival debut in 1967 as Papagena in Die Zauberflöte. She made a successful appearance at the Santa Fe Opera in August 1969, in the role of Emily in Menotti's satirical opera Help! Help! The Globolinks!, which was written just for her. In 1975 she made her first appearance at London's Covent Garden and in 1977 in the Paris Opera.
From 1968 until 1970, Blegen performed in a variety of roles in Vienna. At the Staatsoper in Austria, Blegen also sang the part of the comic heroine Adina in L'Elisir D'Amore, one of her most popular roles, which she later performed at New York's Metropolitan Opera.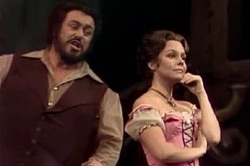 Blegen ultimately returned to the United States to become a leading soprano with the Metropolitan Opera Company, her longest affiliation with any opera house. She debuted at the Lincoln Center on January 19, 1970 as Papagena in Mozart's The Magic Flute. In December of that year, she sang in the more substantial role, of Marzelline in Fidelio, and by 1972 she played the lead role of Mlisande in Pellas et Mlisande.
She performed her first recital in New York in 1974 and soloed with the New York Philharmonic that same year. She is remembered for her Metropolitan Opera performances as Juliette in Romo et Juliette and as Susanna in Marriage of Figaro in the late 1970s. Among her most memorable performances at the Metropolitan Opera was her 1981 portrayal of the fickle Adina, opposite the great tenor Luciano Pavarotti, in Donizetti's comedy L'Elisir D'Amore.
Blegen characterizes herself as a coloratura (providing elaborate embellishment) soprano and admits her preference for Mozart and Beethoven.
She won the Philadelphia Award in 1962 and a Fulbright Scholarship in 1964.
Thank you to:
The New York Times
Wikipedia
Judith Blegen biography on Musician Guide

Updated: September 2, 2020