Tourism in Montana
Updated: August 18, 2020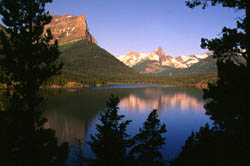 Obviously, with 12.6 million visitors in 2019, Montana has natural allure. With parks, wilderness areas, scenery, wildlife, historic attractions and more, the state offers what more and more vacationers are looking for: an escape from their everyday lives. Montana's tourism and recreation industry is considered the state's second leading industry. Tourism is one of Montana's most important and promising industries.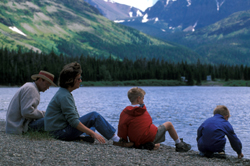 In the year 2020, a study conducted by the Institute for Tourism and Recreation Research (ITRR) at the University of Montana found that Montana attracts 3.8 billion dollars in new money from outside the state each year. This 3.8 billion dollars spent by nonresident visitors supported over 53,120 jobs and resulted in more than 1.5 billion dollars in personal income.
What do people do when they're visiting Montana? The top seven activities include scenic driving, wildlife watching, nature photography, day hiking, camping, recreational shopping and visiting historical sites. The top destinations include Yellowstone and Glacier National Parks, Montana state parks, Little Bighorn Battlefield, Virginia and Nevada Cities, Grizzly and Wolf Discovery Center, Bighorn Canyon National Recreation Area, and the National Bison Range.
Visit montanakids.com's Things to See & Do section for adventures you can enjoy in Montana.
Updated: August 18, 2020