Pharmacist
Updated: September 4, 2020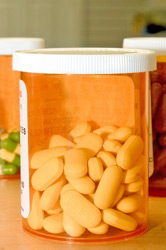 What exactly does a pharmacist do and why is this considered an agricultural career? First things first, a license is required by all states for a pharmacist to practice pharmacy. To get this license, a person needs to serve an internship under a licensed pharmacist, graduate from an accredited school of pharmacy, and pass a State exam.
The only accredited pharmacy school in Montana is the University of Montana in Missoula. This program would include a lot of science and math. Some of the science courses you would take are chemistry, biology, microbiology, biochemistry, and pharmaceutics (of course). During the course of your education, you would also be required to work with an already licensed pharmacist. This allows you to actually experience what it would be like to work in a pharmacy.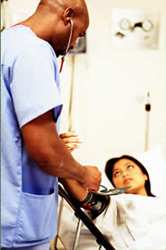 Once you made it through all of you classes, graduated, did an internship and passed the State exam you could finally go to work. What does a pharmacist do at work? Well, a pharmacist sells the drugs that are prescribed by doctors. A pharmacist may also consult with doctors to make sure patients are given the correct medicine. Pharmacists know when medicines may have side effects that make you sick, so they can tell you how to treat yourself in the most effective way.
Now, how is a pharmacist involved in agriculture? Pharmacists help to keep everyone in the community healthy. When a farmer or rancher is healthy, they can work more efficiently to produce the food that you eat. They also keep the people that work in sales, state agencies, and other jobs healthy, so that the whole industry can run more smoothly.
Agriculture is also involved in pharmacies. Did you know that some drugs are produced by animals? One example is insulin. Insulin is used by diabetics to control their disease. Insulin can by collected from the milk of transgenic animals. Transgenic animals have an extra gene placed in their DNA by scientists. This extra gene causes the animal to produce insulin that can be used by humans. Several other medicines are also made this way.
Updated: September 4, 2020