Northern Cheyenne Reservation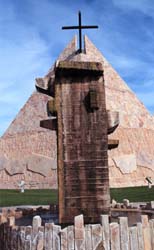 Approximately 5,000 Northern Cheyenne, along with members of other tribes, live on the reservation. For the first time in the history of the Northern Cheyenne nation, the people elected a female president in 2000.
The rugged country of the Northern Cheyenne Reservation is in southeastern Montana. It covers 445,000 acres and is bounded on the east by the Tongue River and on the west by the Crow Reservation.
Major employers include the St. Labre Indian School, the federal government, tribal government, power companies and construction companies. The education system, farming, ranching and small businesses contribute to the economy.
Northern Cheyenne Reservation
Box 128, Lame Deer, MT 59043
406-477-6284 Fax 406-477-6210
http://www.cheyennenation.com
Northern Cheyenne Chamber of Commerce
P.O. Box 991, Lame Deer, MT 59043
406-477-884